OddCameras.com Advent Calendar DIY Camera

This camera was given to me as a Christmas present in 2018. It was a big feature in Germany that year, but Christmas was definitely too late for an Advent Calendar. So I kept in for a year and will present you the steps in 2019. It will start on the december 1st and be complete on Christmas Day.

This is the box: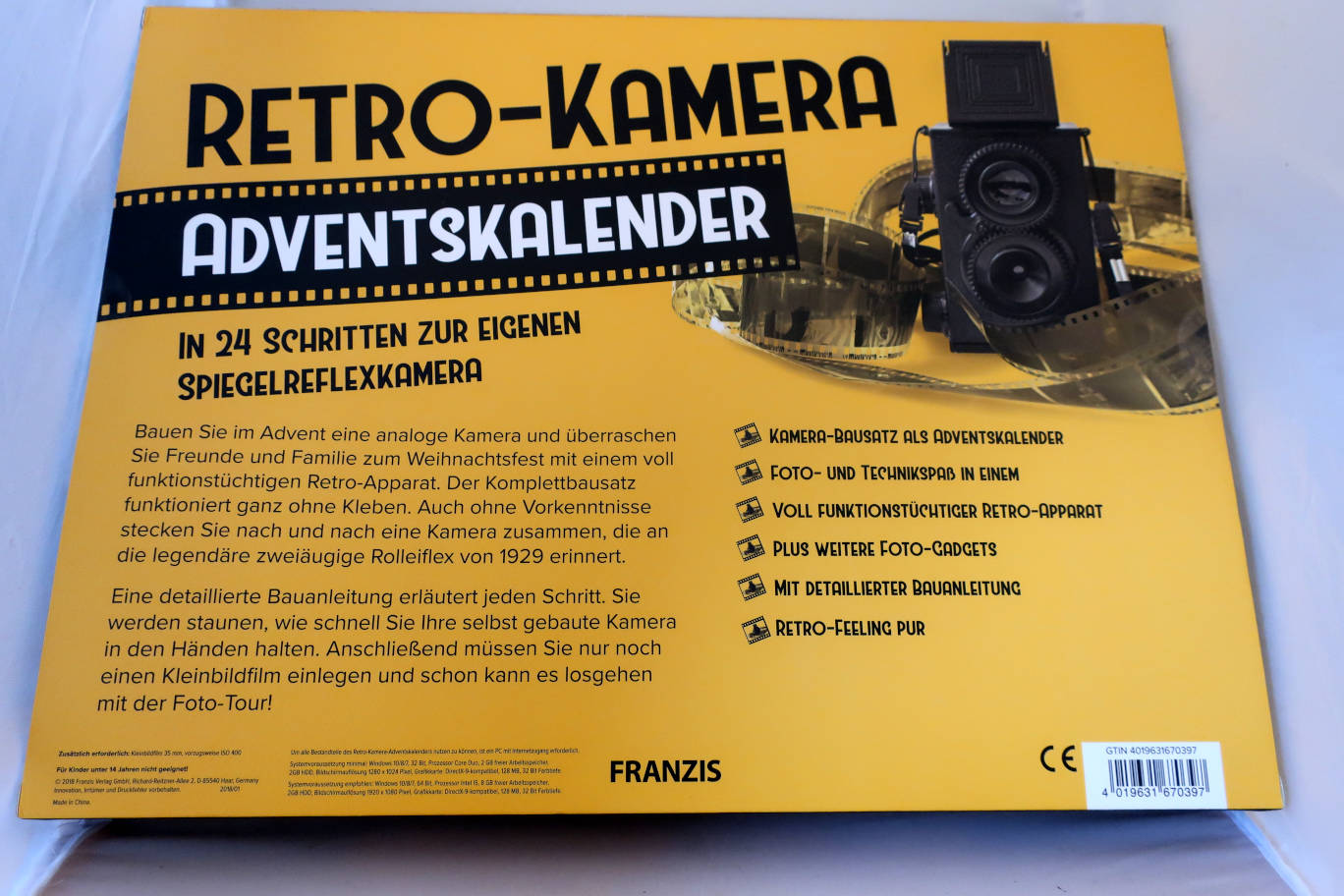 The box says that it will be a functional camera when finished. Obviously it's the same camera that is sold as Recesky Camera.



December 1st. 1st Advent.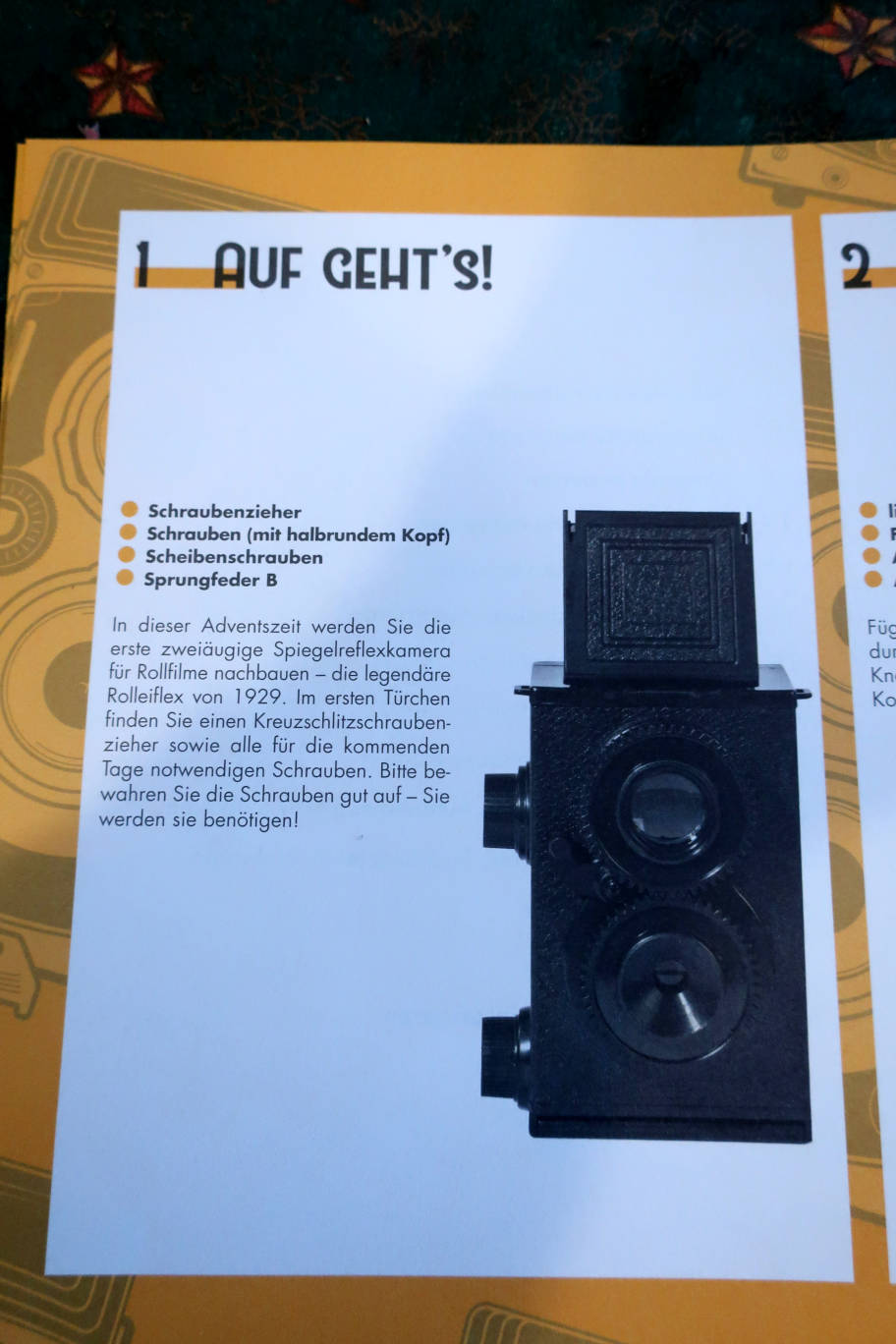 The text says that we should have: screwdriver, screws with half-round head, washer-screws, coil spring B.

Where is
coil spring B? What to do now? Will the project be over the first day? Reading further you learn that
coil spring B will be needed on day 8. So we peeped into compartment 8 and there it was.



December 2nd





We should have: left side of the body, axle for winding knob, axle bearing, winding knob. But there is no axle, instead we have 2 winding knobs. We peeped into number 15 with the spool going into the axle, but there was none. Obviously an error of packing and no way to get a spare part. End of the project? Happily my love is good with tinkering smallest things and he has a Dremel. So out of an old furniture screw with a hollow shaft he cut the axle, cut a notch into the scew head where the pin of the spool should go, inserted a mini dowel into the shaft for the screw holding the knob and injected some 2 component glue before fixing the knob on the axis. It worked out well. So here are the parts finally assembled.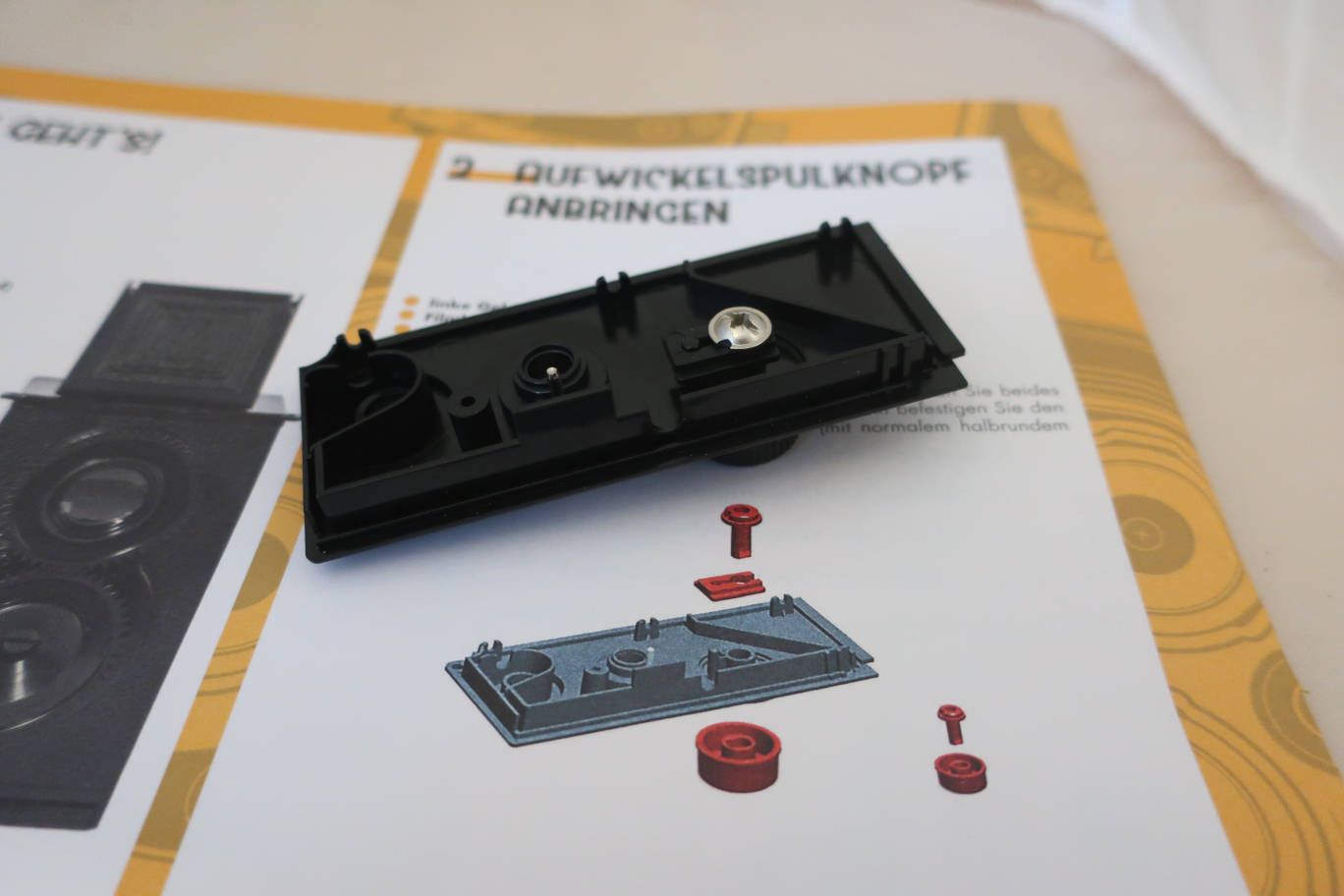 December 3rd.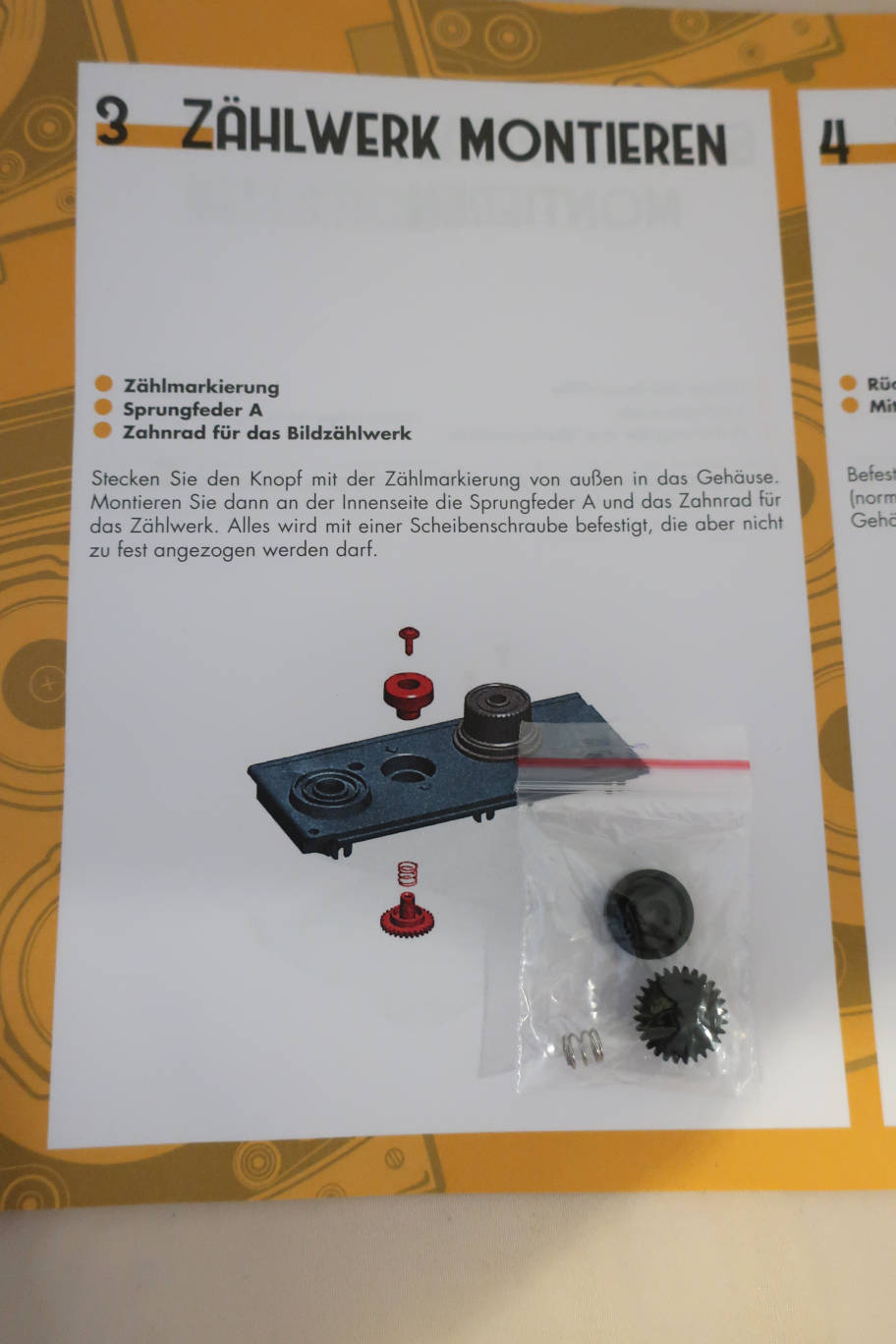 We have: film advance marking wheel, coil spring, gearwheel. Half a turn of the marking wheel meets one of the pointers and tells you the the film moved for the next picture. The gear wheel goes to the inside with the spring on its shaft and the marking wheel is on the outside. It is fixed by a washer-screw. Don't fasten the screw too tight. That's it for today.



December 4th.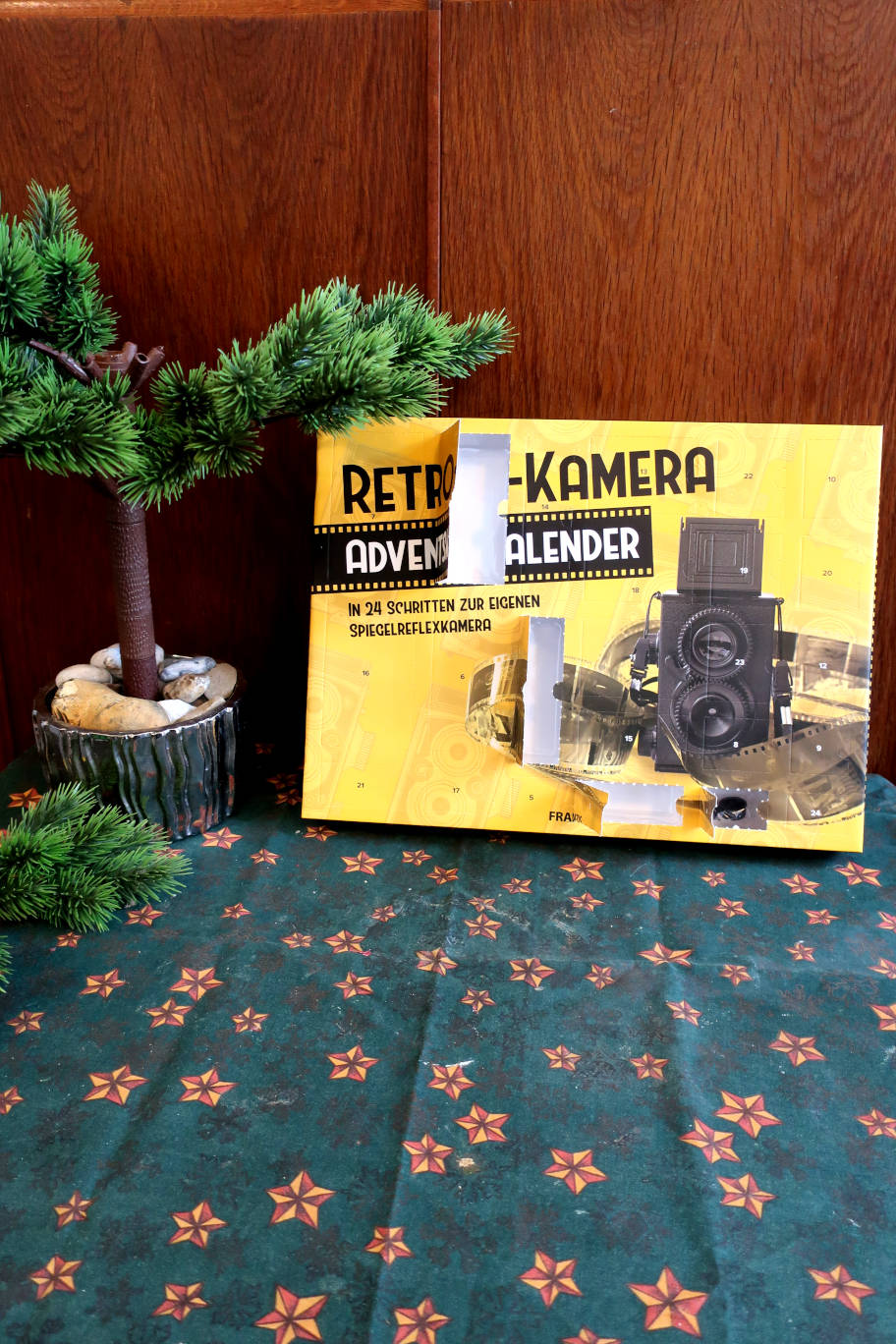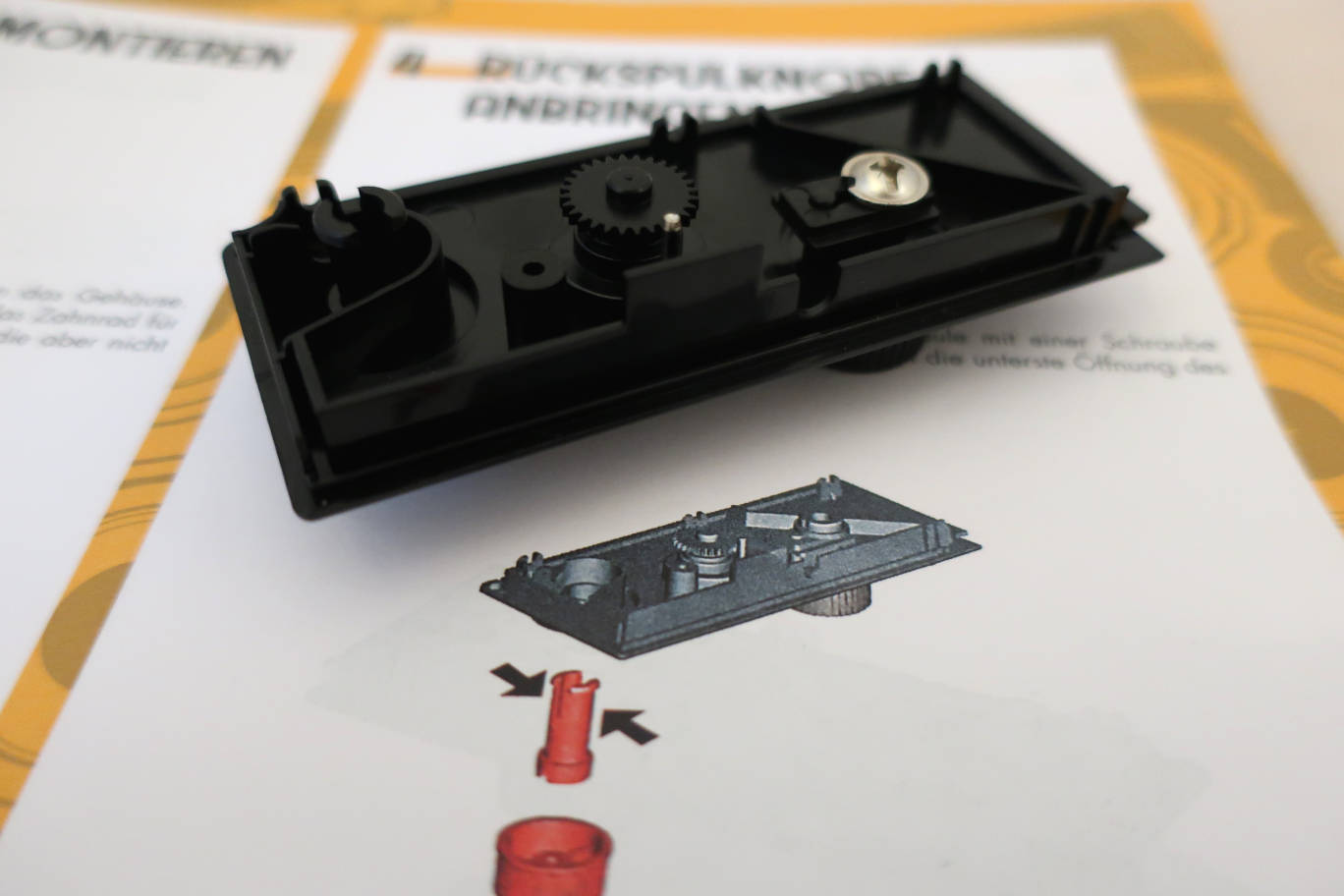 An easy task today: we have a rewinding knob and its shaft. Both are fixed together with a standard screw and the just pushed into place.



December 5th.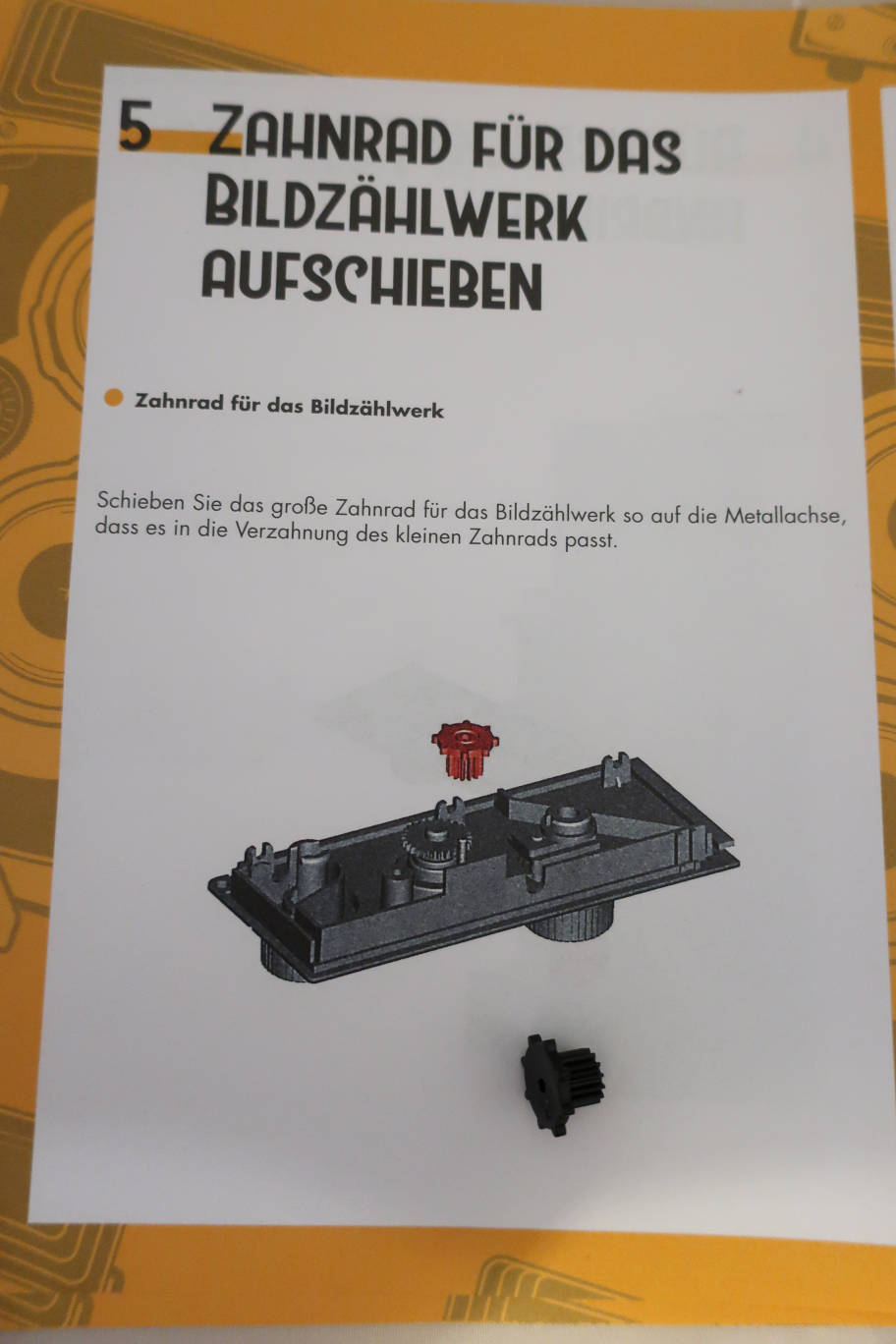 This is the easiest task of all: putting a gearwheel into place. It isn't fixed, so be cautious not to lose it.



December 6th. Saint Nicholas day.





We get a second big part, the right side of the body, a tripod screw and a holder for the screw. It's easy to put the screw into its holder and then fix it with 2 standard screws.

See you tomorrow.
.