OddCameras.com Konica C35 AF

The Konica C35 AF is a 35mm viewfinder camera, made by Konishiroku, Tokyo, Japan. It's the first big series camera ever with autocus and was launched in late 1977. At the same time Polaroid worked on its SX70 Sonar model with a different technical approach which was launched in early 1978. Konica used a so-called passive electronic system, "Visitronic", made by Honeywell. The camera was a big success for Konica, about a million cameras are said to have been sold. Its successor was the C35 AF2 in 1980.

The history of the C35 series started in 1968 and was continued well into the 80s. There were many different models in the same basic housing, first silver, later black, the AF model is one of them.

Specifications:

Lens: Hexanon 38mm F2.8, 4 elements in 3 groups
Programmed Leaf shutter, only 3 speeds 1/60s, 1/125s, 1/250s
ISO 25-400, AF, AE, aperture coupled to speed, at ISO 100 1/60= F2.8 - 1/250=F22 (EV 9 - EV 17), low light warning, flash
Dimensions: 132x76x54mm
Weight: 375 gr

Some photos: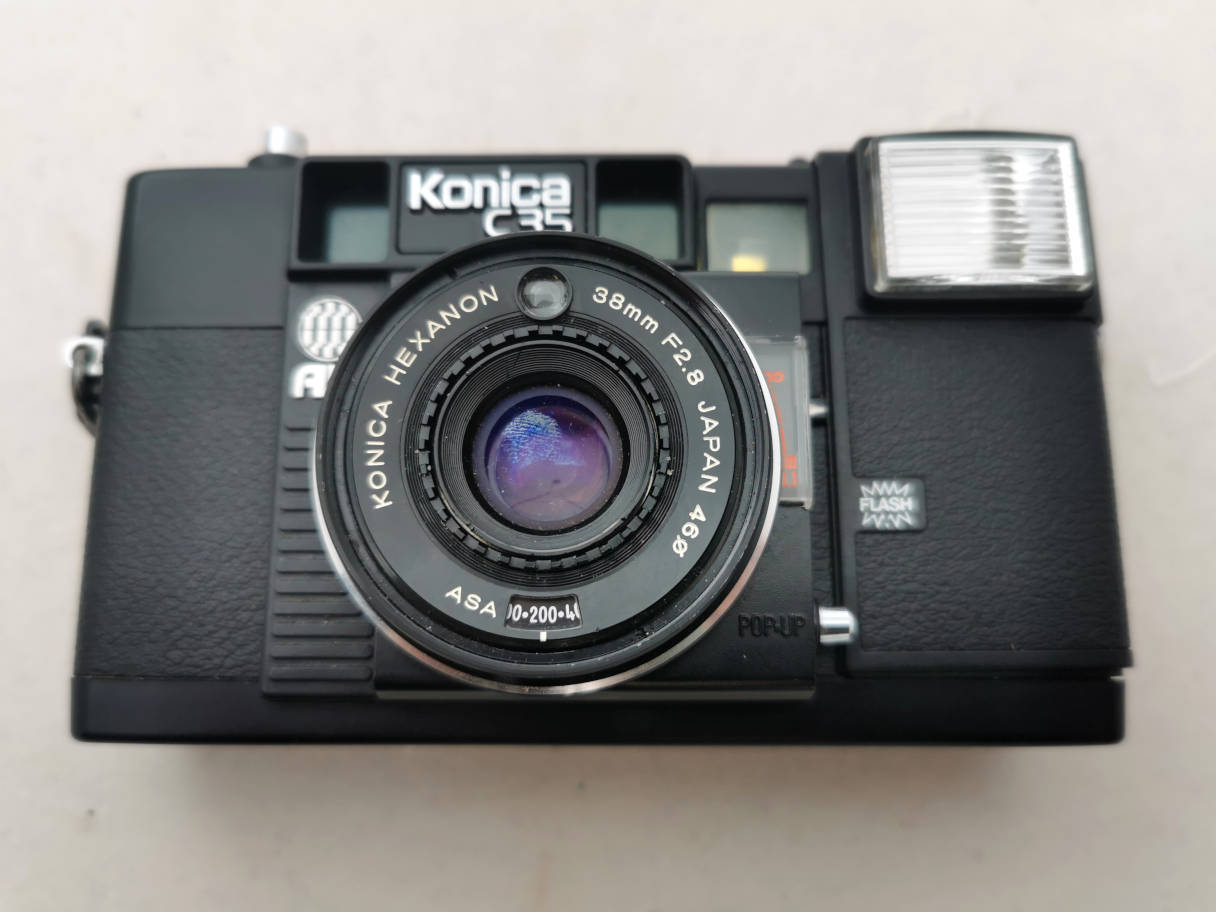 Camera front. ISO setting around the lens. The button at the base of the lens barrel lets the flash pop up.



Camera top. Rewind. Shutter button, film wind lever and tiny counter.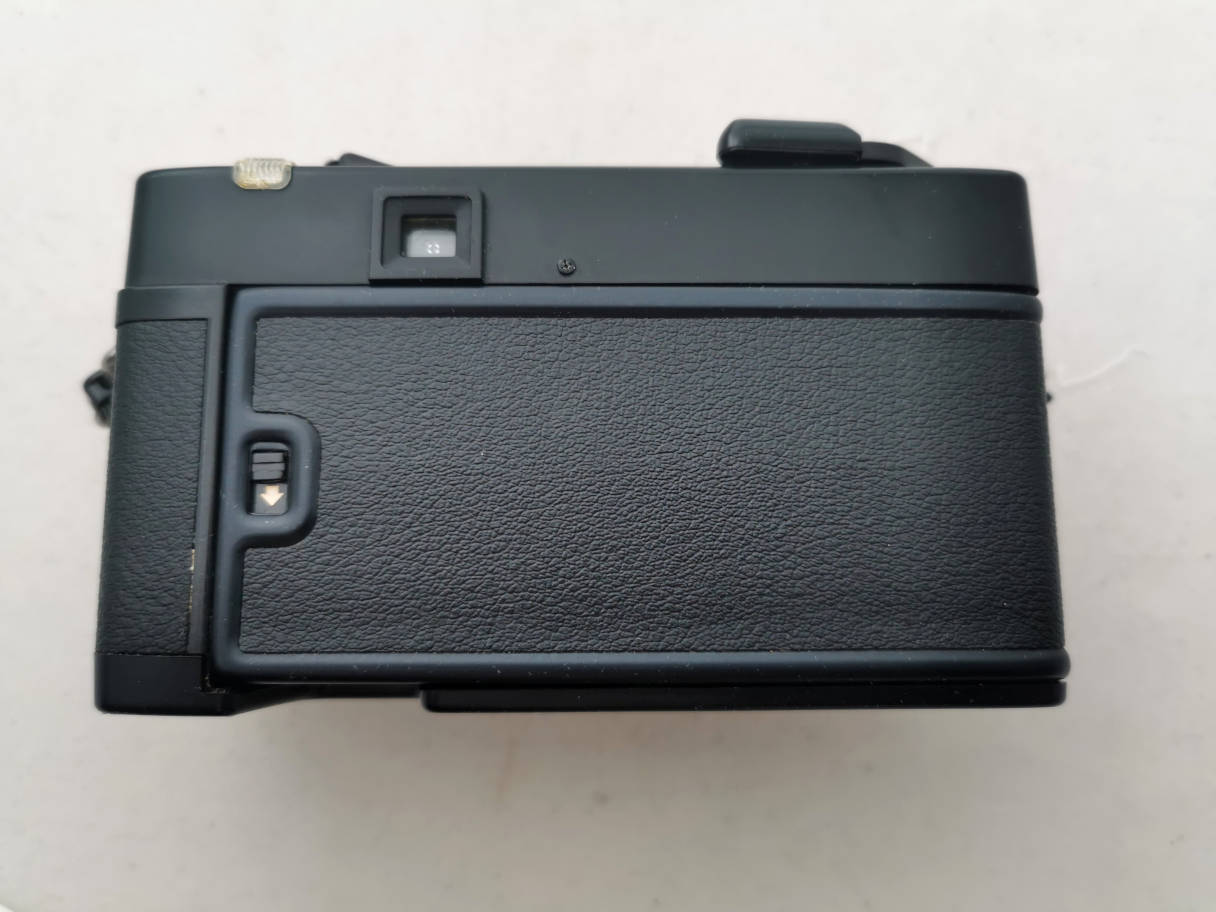 Camera back. Eyepiece.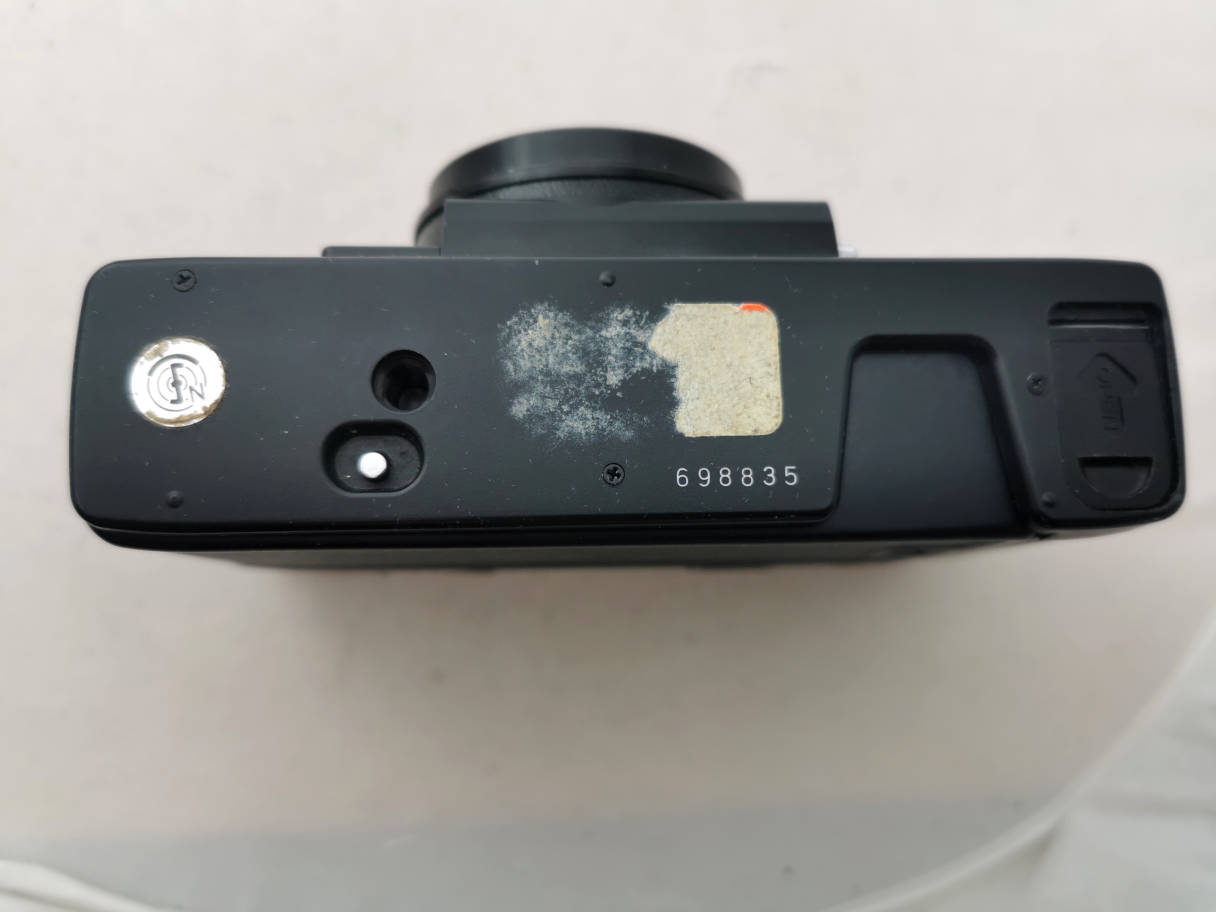 Camera bottom. Tripod socket and rewind release. Battery compartment, takes 2 AA batteries.



Seen from above. Flash up and control lamp lit.



Camera with flash up, GN14 at 100 ISO. At the side of the lens barrel a little pointer indicates the distance for control after having taken the picture (1.1m in the picture).



Camera back open.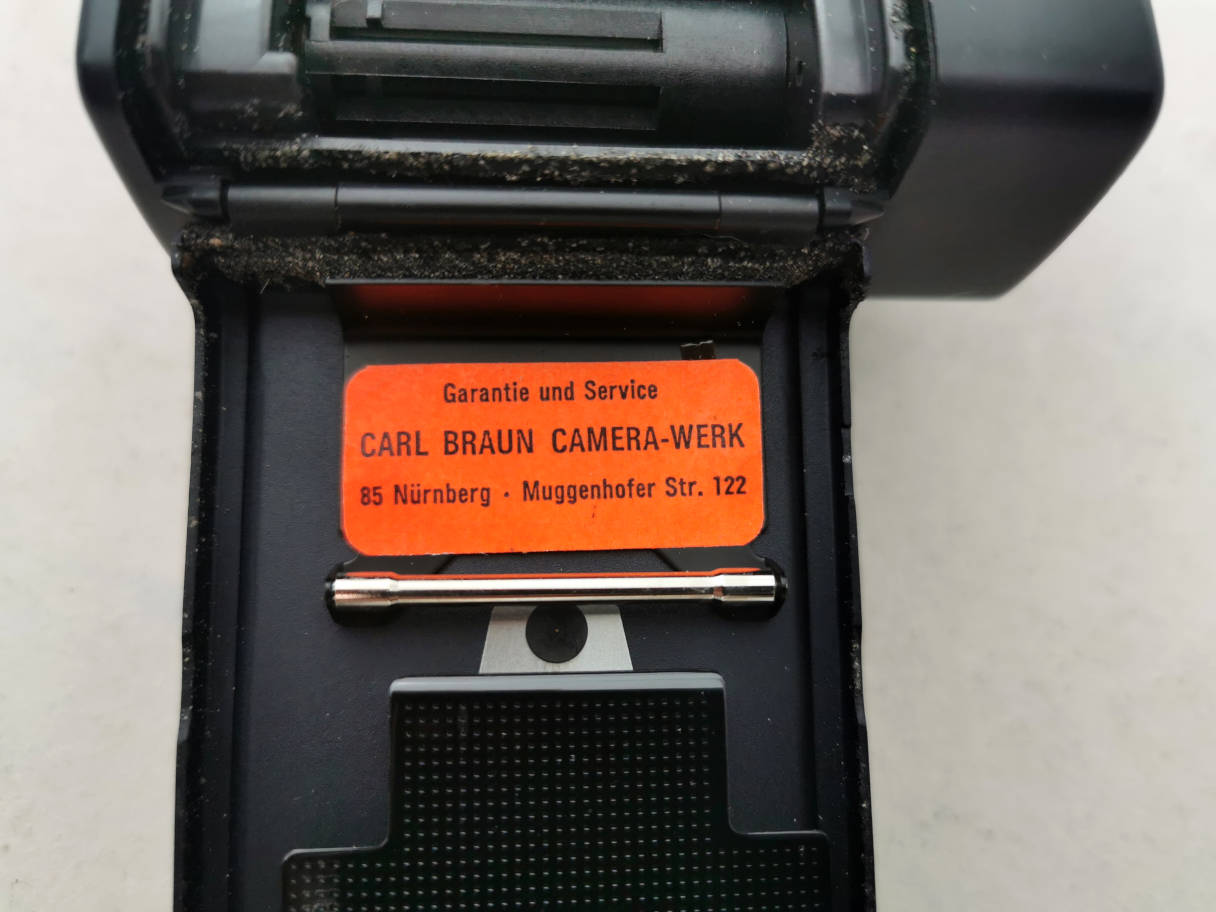 A label indicates that service is done by the Braun camera factory. Maybe they even helped with production.

The Konica C35 AF is an important step in camera history, it's the first autofocus camera. It has the well known design of the C35 series.The absence of parallax correction is a weak point. Handling is easy and fluid. Except ISO, there is nothing to set, it's early point and shoot. The limited speed/aperture AE system with no slow speeds makes it less interesting for ambitious photographers. The flash has to be set manually with the help a warning lamp in the finder. No night photos, no DOF experiments, as speed and aperture are coupled.

So it's a nice camera for collectors, but I would prefer a compact with a wider choice of apertures and shutter speeds.